The Green Lens Media Team
---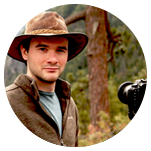 Adam Nathaniel Greene
President / Director

---
Filmmaker, musician, and Apple Certified Trainer in Final Cut Pro, Adam has over 15 years experience producing a range of projects, including promotional video, narrative feature films, documentary, corporate training videos, commercials, grant videos, biography / heritage films.
His first feature, The Carving, produced in his senior year of high school, ran 90 minutes and starred Boston Screen Actors Guild members. This experience led him to be assigned as Key PA on Todd Solondz's Palindromes, and what started as a high school dream became an entrepreneurial reality when Green Lens Media, LLC was launched in 2009. Leading GLM, Adam has produced videos for small businesses, individuals, non-profits, corporations and brands, including Fortune 100 and 500 companies. Even on corporate jobs, he taps his filmmaker creative roots in order to always be pushing to tell stories in more engaging, compelling, and memorable ways.
Adam loves collaboration. He and Medford TV3 collaborated on the Filmerica 72-Hour National Film Challenge, and came away with the awards for Grand Prize, Audience Award, Best in Genre, and Best Backdrop. With a background in music, being a pianist and composing original music since 1992, Adam collaborated with his brother to co-produce the WMA REAL (Relief Effort Across the Land) Concert. The show benefited the Tygerberg Children's Hospital in South Africa, as well as Harry Connick Jr.'s Katrina Musician's Relief Fund. Held at the Regent Theatre in Arlington, MA, the concert was personally blessed in a video message from Africa by Archbishop Desmond Tutu.
In addition to running GLM, Adam is an Apple Certified Trainer (ACT), training at Apple Authorized Training Centers (AATCs), as well as at Green Lens Media. He has taught hundreds of editors, new and experienced, from independent filmmakers to companies and organizations such as WGBH, NBC Universal, MTV, The Boston Globe, Emerson, Harvard Law School, Boston University, MIT Media Lab, Mass General Hospital, Brigham and Women's Hospital, Dana-Farber Cancer Institute, John Hancock, Prudential, Liberty Mutual, US Army, US Navy, ESPN, the media team for NASCAR, and more. As the Founder of GLM's own Filmmersive® Workshop Series, Adam trains entrepreneurs, filmmakers, and marketing departments through 1-to-1 filmmaking and editing tutoring, as well as through group sessions with the Filmmersive® Workshops.
Adam has a B.A. from Bard College with a double major in Creative Writing and Film, is a graduate of the New York Film Academy, and the only thing he loves more than the movies is making them. Maybe hiking. Actually, when doing both simultaneously he reaches his zen.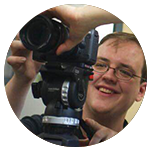 Viktor Herrmann
Writer / Script Supervisor / Editor
Viktor Herrmann is a writer and aspiring director from the Boston area. He fell in love with movies the day he felt compelled to watched Forrest Gump three times in a row. His influences range from Martin Scorsese to Kevin Smith, and his love of cinema infuses nearly every aspect of his life.
Viktor works with GLM in several roles, including screenwriting, B-roll photography, assistant directing, and editing.
Viktor has a B.A. in Writing from Lesley University, and aside from writing and filmmaking, Viktor loves to play guitar, take walks around the Greater Boston Area, and attend classic movie screenings with his friends.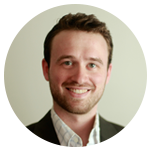 Samuel Greene
Web Designer / Consultant
In 2011, Sam founded 1751 Web Design, LLC, a company that provides a suite of integrated solutions that blends digital and print design, SEO strategy, analytics and social media marketing in order to drive business and online visibility.
Sam works with the GLM team as the website designer and developer, marketing consultant and as an occasional Production Assistant. He has assisted in video productions in the areas of grip, gaffing, electrical, digital ingest, and general on-set design.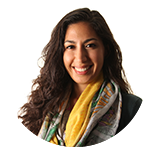 Cara Press
Writer / Consultant
Cara's passion for educating individuals drives her work every day. In her role as a career coach at a non-profit in Boston, she assists others in navigating the complexities of networking, career exploration, and development of one's professional identity. Working as a consultant and writer for GLM's original web-series Non-Fat Networking is one of the many ways she coaches people on the employability skills needed for professional success.
Cara has a B.S. from California Polytechnic State University, San Luis Obispo and her M.Ed. from Lesley University. In addition to her background in teaching and educational leadership, she has exercised her growing interest in camera and filmmaking by also assisting GLM on video shoots from time to time as a production assistant and B-Roll photographer.

---
Crew Network
---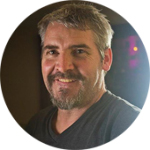 Walter Stone
Gaffer / Lighting & Screenwriting

---
Walter has worked in the film industry on hundreds of sets as a gaffer and lighting designer. He graduated cum laude from Emerson College with a Bachelor of Arts in Writing and a Bachelor of Science in Film, has worked with directors such as Kevin MacDonald and Robert Scali, and actors such as Michael Madsen (Reservoir Dogs, Donnie Brasco), Tony Todd (The Rock, Platoon), and Lenny Clark (Me, Myself & Irene, Rescue Me), to name a few. Walter earned a Telly award for lighting, and has worked for companies such as Microsoft, New Balance, Hasbro, Home Depot, Brookstones and Glidden, and many others.
He has worked on productions ranging from documentaries, short and feature films, to music videos, commercials and trailers. Walter's experience in various roles, from director and director of photography, to screenwriter, gaffer, grip and best boy electric, allow him to bring several areas of expertise to set.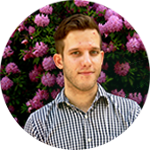 Jake Gaulin
Sound Recordist / Sound Mixer

---
Jacob Gaulin is a lifelong audio engineer. A graduate of Boston University's Center for Digital Imaging Arts and a performing musician for over 10 years, Jacob has spent his life developing an ear and a passion for sound. His strong background in music and performance guides both his professional and creative work, which spans from home recording projects to studio sound for film.
To date, his work has included: Music Production, Recording, Editing, and Mixing; Sound Design, Foley, Editing, and Mixing for Film, Video Games and Animation; Beat Production and Live Sound.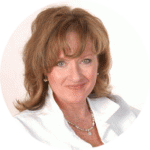 Claire McCarthy
Writer / Storytelling

---
Claire has never met a genre she didn't like. As a screenwriter and producer, she won the "Best Comedy Short" award at the 2001 Woods Hole Film Festival. She has performed original comedy routines in clubs and corporations. Claire designs and implements communication strategies for both small businesses and Fortune 100s; this includes scripting videos.
A published freelancer and former magazine editor, she's earned national by-lines from such publications as The L.A. Times to The Boston Globe. One of her first jobs, after earning her M.S. in Broadcast Journalism from Boston University back when Disco was cool, was as production assistant for Mystery! and Masterpiece Theater. Decades later, her Salem State University first-year writing students give rave reviews on ratemyprofessors.com.
Claire has worked in front of and behind the camera as reporter, producer, scriptwriter, and actor. A dedicated life-long learner, she keeps current with media trends. In 2012, she earned a certification in teaching digital writing (Davis Educational Foundation). Reading, writing, telling, and teaching it, Claire appreciates a good story.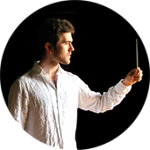 Ben MacDougall
Composer / Scoring for Orchestra

---
Ben is a composer and broadcaster who made his compositional network radio debut in December 2009 with work played on BBC Radio 2. July 2011 saw him win the Gold medal at the Indie Gathering Film Festival in Cleveland, OH, before going on to write the score for award-winning films in both the 2012 and 2013 Washington D.C. 48hr Film Festivals. He has been the voice of classical music for BBC Radio Cumbria since 2009 and was the creator of the weekly classical music radio show The Classical Café. He can also be heard on the New England airwaves presenting for WGBH's station Classical New England. Ben is the official composer for the Bremont Watch Company – a luxury British watchmaker.
He started musical life playing flute because it was "shiny and it sounded like a bird". He has performed as a flute soloist in continental Europe, the USA and all over the UK – as well as making numerous Radio & TV appearances. He received his Masters in Composition for Screen from the Royal College of Music, London, and graduated with Distinction as the recipient of the coveted Jo Horowitz Award in Composition for Screen.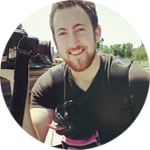 Riley Fearon
Art Director / Cinematography

---
Riley Fearon has a Bachelor of Science degree in film from Full Sail University in Orlando, Florida. His extensive training has led him to work with 35mm and a wide variety of broadcast quality high definition cameras. Riley has received advanced achievement awards in editing, lighting, and art direction, and has been involved with many production companies ranging from Fox's The X-Factor to many local commercials and promotional web videos. Riley is a member of GLM's workshop construction team, and is quite the art direction handyman.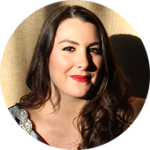 Lindsay Lucas
Songwriter / Scoring

---
A professional singer, live performer, voice over personality, and composer from a young age, Lindsay is a writer for pop/country artists and has roots in scoring for film and advertising, as well as session and jingle work in New York and Miami. While at Berklee College of Music she toured as a resident background vocalist for The Nigel Hall Band. The band includes members from New York based bands, Lettuce, Soulive, Break Science, and Chapter 2, and included the collaboration of artists such as Jon Scofield, Bill Summers of Herbie Hancock and the Headhunters, and Fred Wesley of the original James Brown horn section. Lindsay has also performed alongside such artists as Ernie Isley of the Isley Brothers, Will Lee, Paul Shaffer, Blue Oyster Cult, Nikki Glaspie, Ivan Neville, members of the grammy winning Tedeschi Trucks Band, and Talib Kweli and Warren Haynes of The Allman Brothers.
Lindsay graduated with a B.A. in Philosophy and Religious Studies from Suffolk University in Boston, and soon after completed the Screenwriting Professional Studies program at Emerson College. She currently works as a freelance screenwriter and script reader for local projects in the New England area, teaches songwriting and lyric writing, and collaborates with multi-genre musicians to help them find their voice lyrically and melodically.
Freelance & Internship Opportunities
---
Green Lens Media is always looking for talented and experienced individuals to join our freelance network. In addition, we encourage driven, passionate college students (juniors and seniors) or recent graduates to apply for our intern team.
Qualified candidates in filmmaking, marketing/entrepreneurial business, please submit a PDF resume and thoughtful cover letter to the email address in the footer below. We will review materials and respond as positions open. No telephone calls, please.